I have some HP DL360 in my home for file storage and developement server, one of them died yesterday.
I dont have time to wait for a replacement PSU, so i removed all drives and started looking what cases i have.
Found the FD Core 1000, at standard its rated for two drives, either 2,5″ or 3,5″, or a mix of them.
I have six 2tb drives and one SSD…
So, i needed to do some modding.
This is what the Fractal Design Core 1000 looks like when you buy them.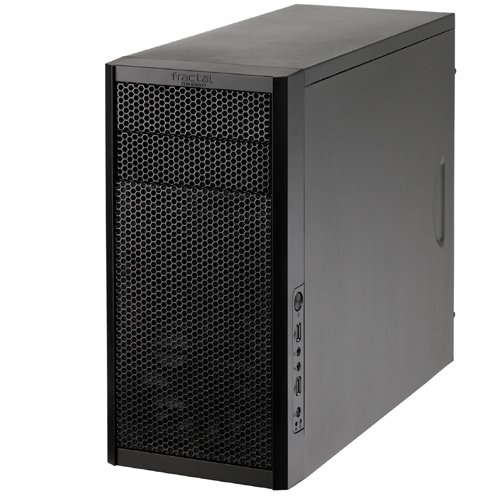 After some painting, same style as my workstation (se link in the post footer).
Also moved my 3-bay hotswap from the workstation to utilize the space in 5,25″ bay.
The side fan is needed to get some flow from the drive cage.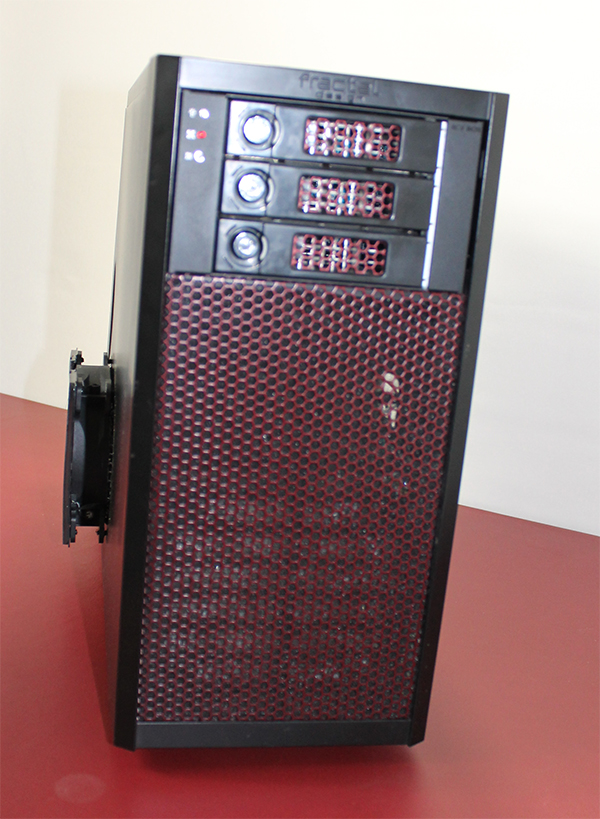 Its not pretty, but functional 🙂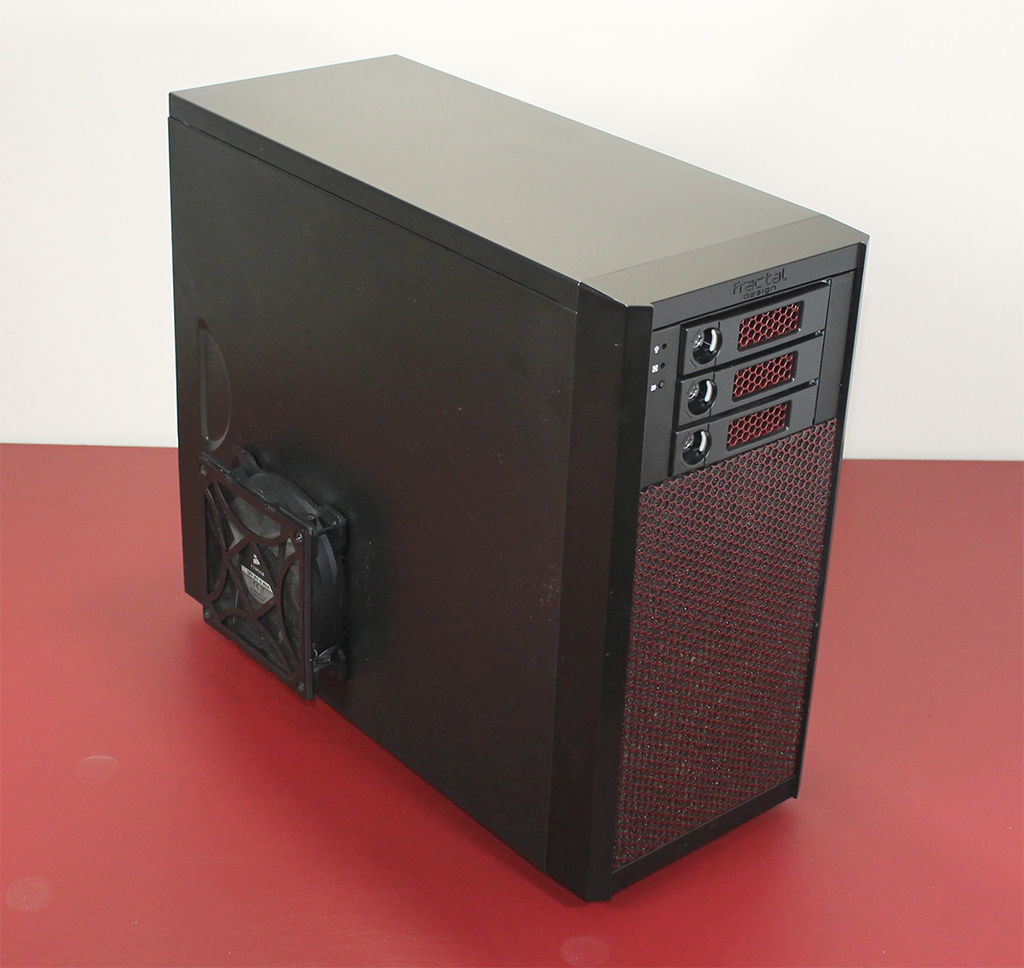 The insides, i used the drive cage from a Biftenix Prodigy and fastened to the bottom with double sided tape.
Need some cable fixing, installation of software first 🙂



Stole the hardware from my HTPC, i have all my work stuff on theese drives so really needed it to work, right now.
AMD 5800k, 8gb ram and a 120gb SSD. +5x2tb and 1x1tb.
Cooled by a Cooler Master Seidon 120v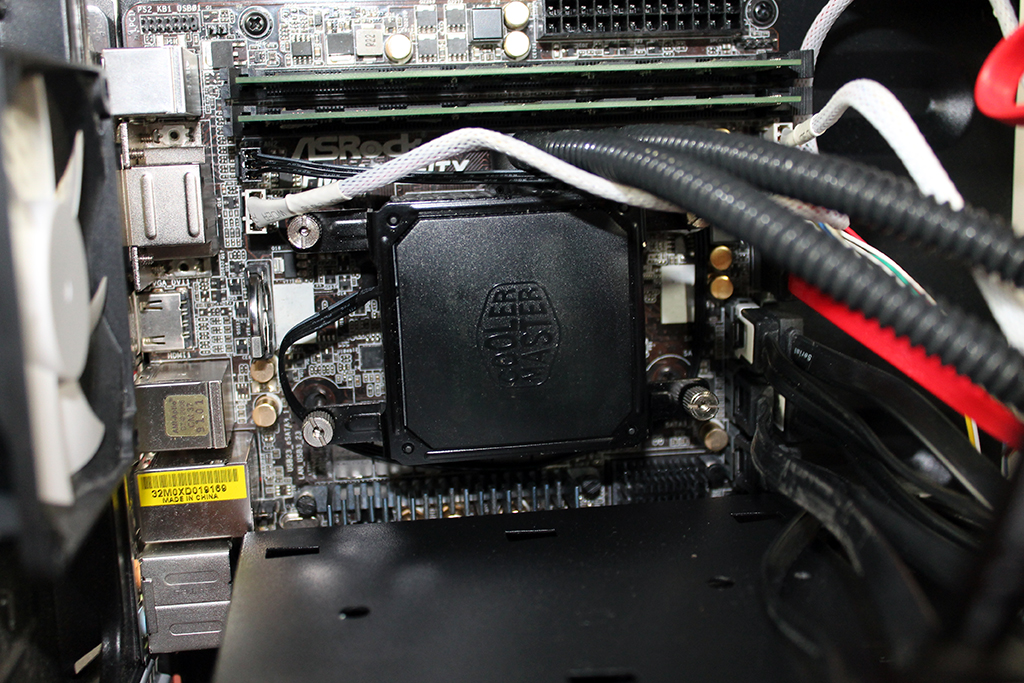 Really impressed by the Seidon 120v, have two of them and they cool really good for the low price.
Running it in push-pull, not for cooling the rad, byt to get some turbulence inside the case for the drives 🙂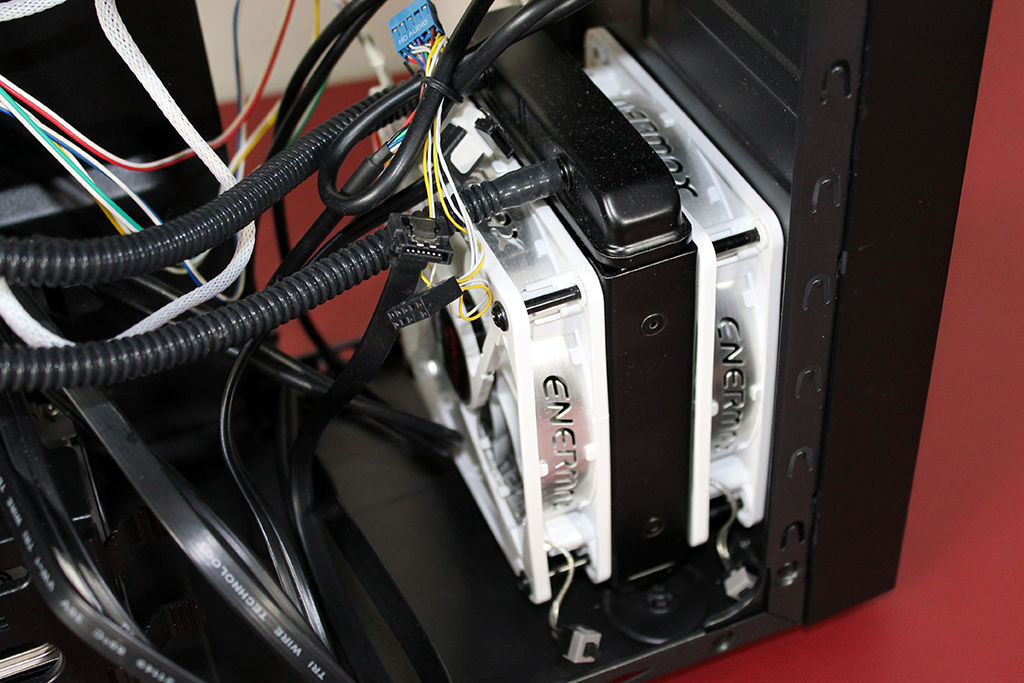 Now its time to install the OS, make some cable management and hide it in the closet!
But hey, i couldnt just leave it before doing some small mods to it 🙂