What?
D-wave Systems has been into Quantum computers for a while, and not long ago they released the X2 (below) and i fell in love. The panels and logo on the shielding/case just looks awsome. I have to have one – smaller.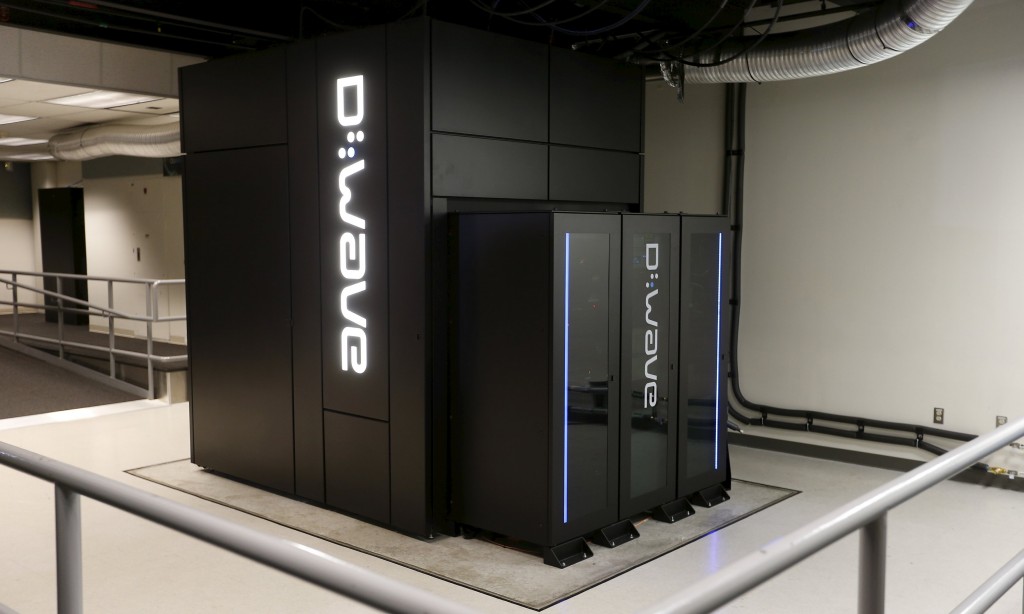 Image courtesy of Dwave systems inc.
Why?
I love super computers, they often have a case with a soul, somthing to look at and admire. While regular gaming cases and computers just a plain boxes without much style.
So i love making a replica of them to have on my desk or at the shelf to look at.
Maybe a kind of a tribute? not sure, well, here it goes!
The project!
Want to see how i did it? check out the pics below!
Started out with cutting all panels after my Sketchup-model i made based on data from D-Wave on their X2.
I´m actually using the rear panels as front on this one, and removed the racks to get it more uniform 😉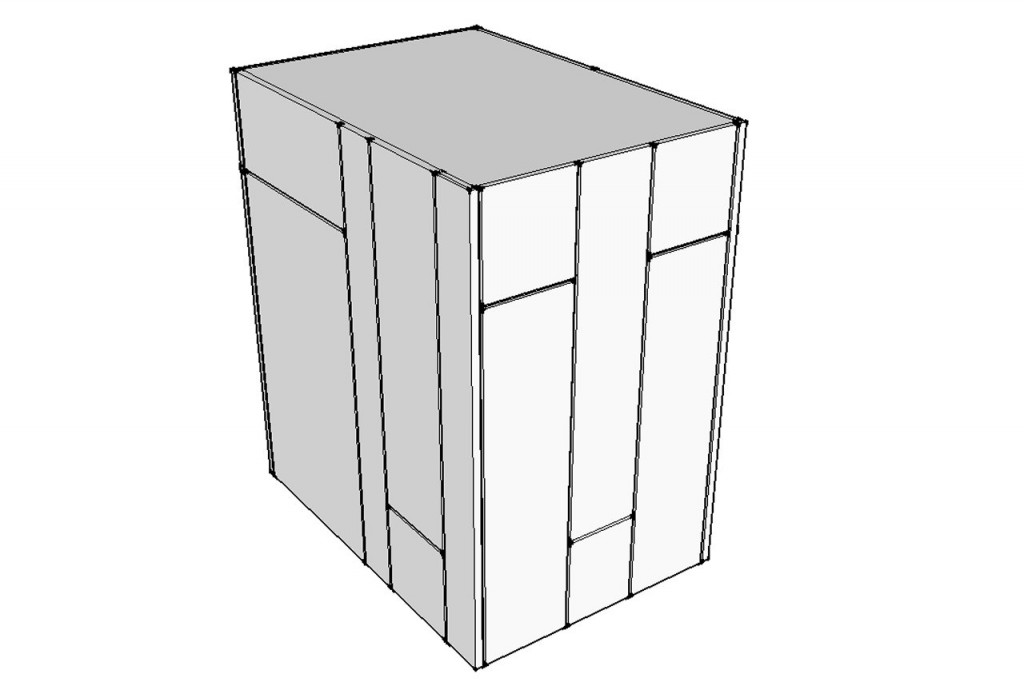 Then glued all panels to a 30x30cm sheet of acrylic.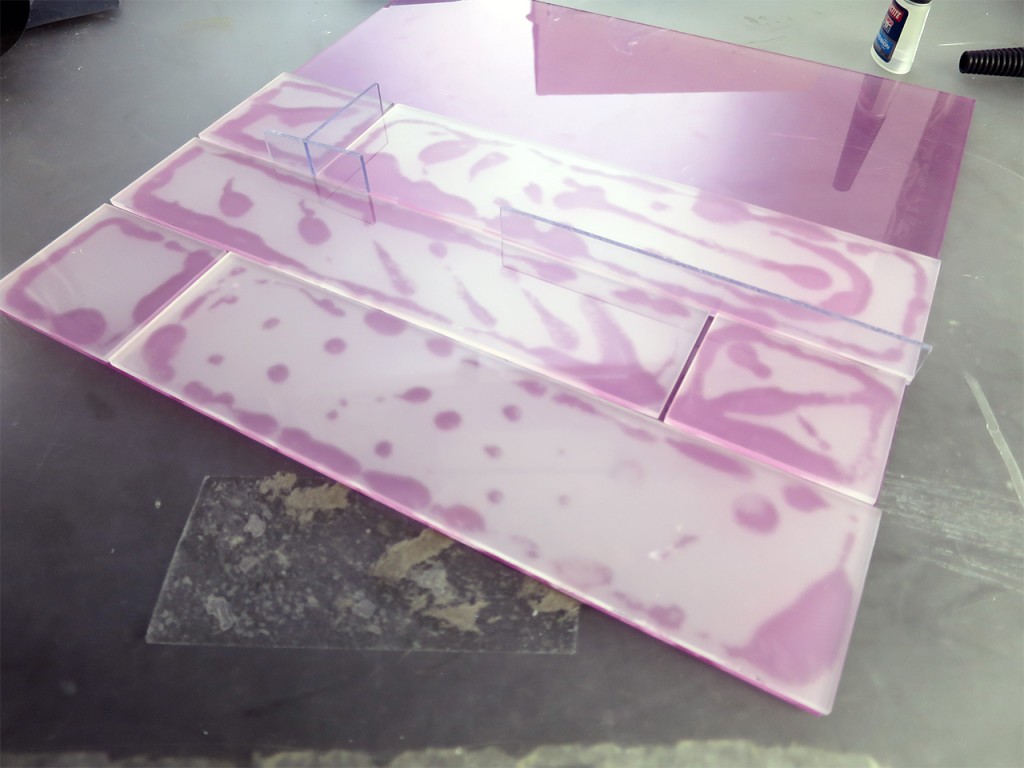 Dry fitting the parts, to see what needs to be changed before gluing.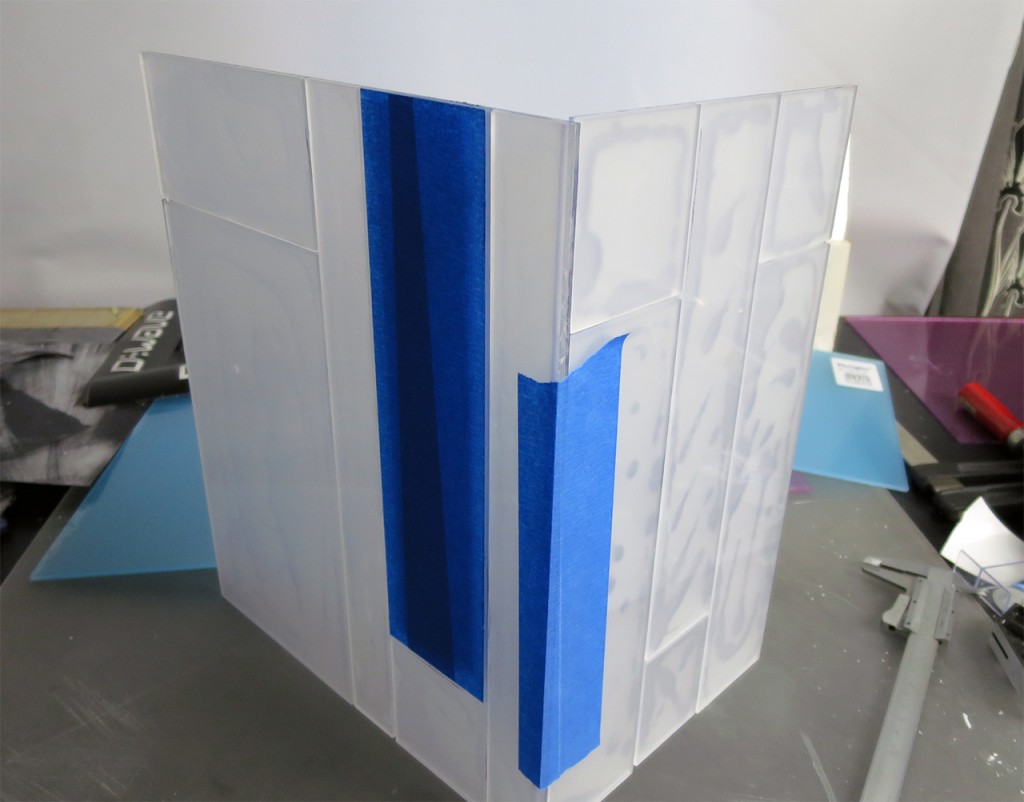 First mistake…
I cut out the D-Wave logo in a piece of flat black vinyl, and had a idea of mounting a LED behind the panel to light it up.
But.. got it on off-centre in both directions…
Back to the cutting machine again 🙂
The black paint is only for the spacing between all small panels, the panels themselves will be wrapped in vinyl to get a easy surface without painting and sanding.
Here is how it looks in front of my desk light.
Some light coming trough, will isolate the logo on the back some more.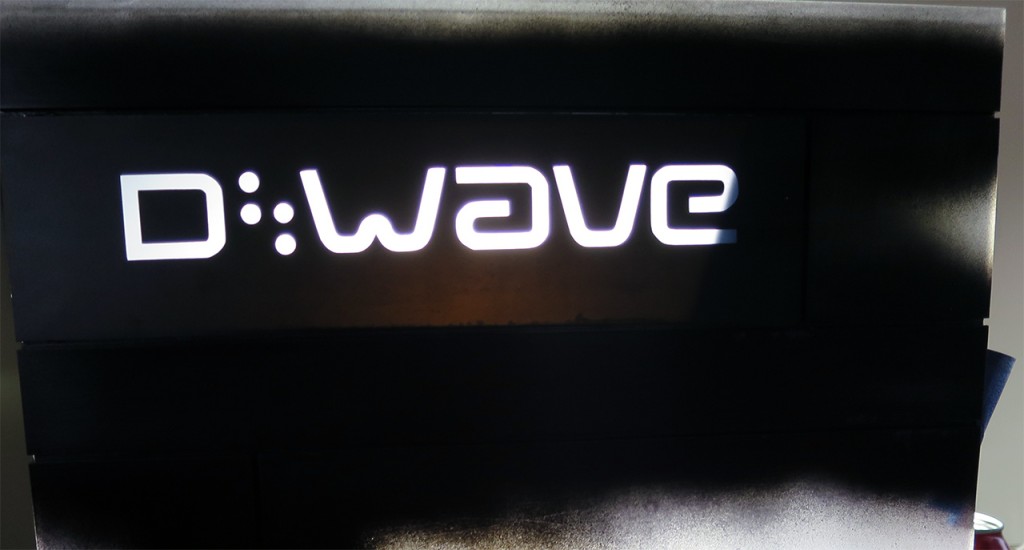 And without a light behind it.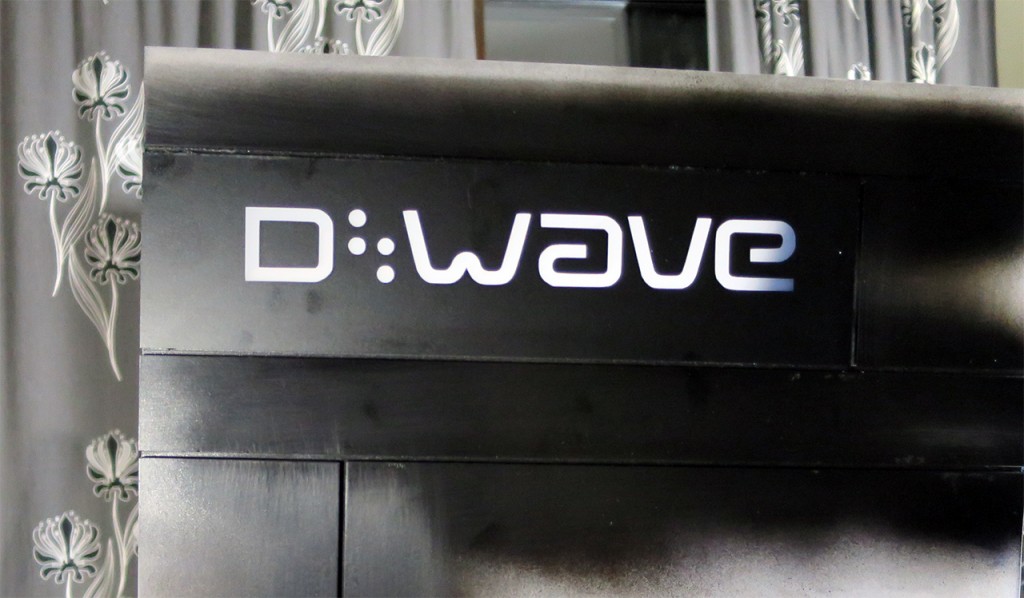 Not much of progress to show today, i have mostly put time into the bottom and designing all parts holding the motherboard and drives inside the case and thinking of a way to open the case to change parts and whatnot.
2015-12-30
Made the floor (left) and the back (right) and put a 140mm fan in the floor and a 120 in the back.
Probably do 2×120 in the roof too, not sure yet, or a single 140 there too.
Made a mistake with the IO-cutout, internal floor will be 30mm up from the bottom, forgot to add that to the back. Not visible later when painted and wrapped.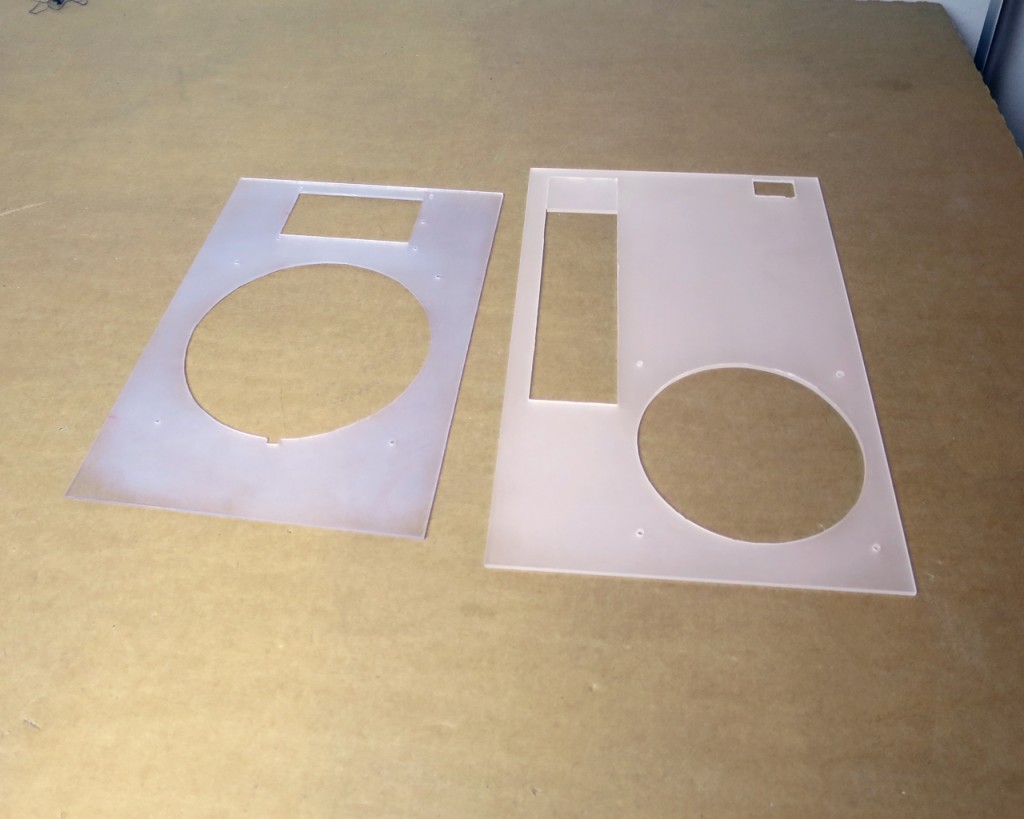 Front and side pieces glued.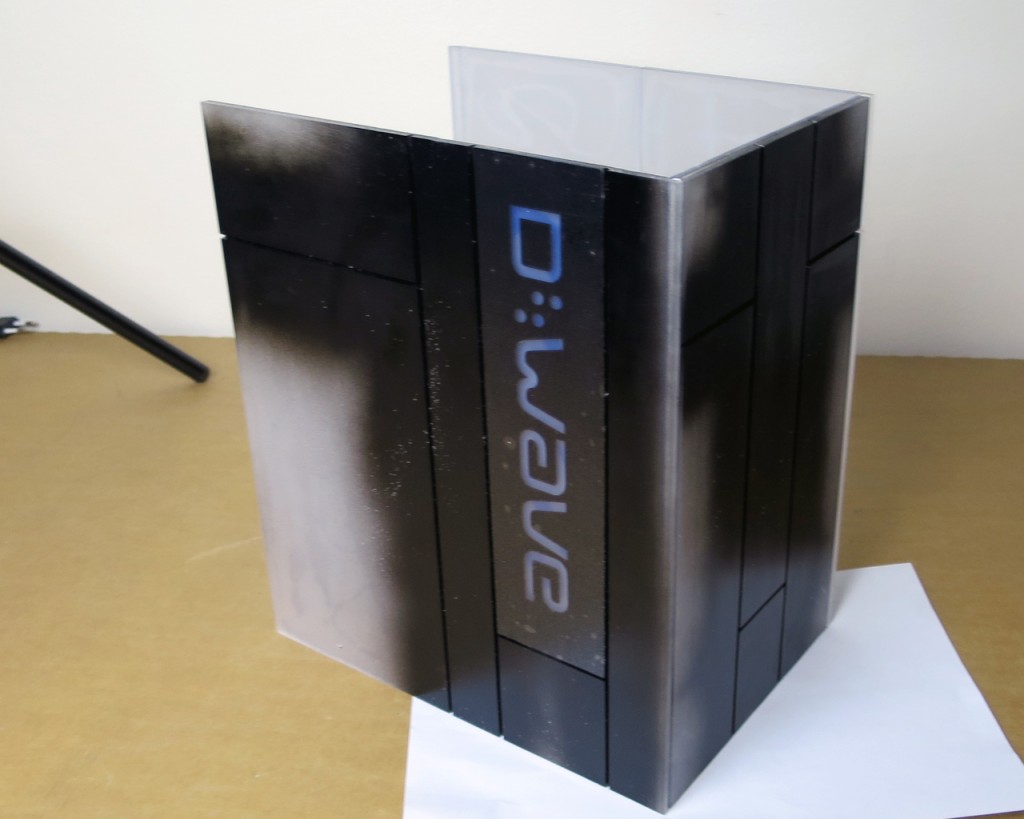 2015-12-30
Made a simple drive bay to hold the three hdd´s.
Could be made better but didnt see why, it´s the outside of this puppy thats cool 🙂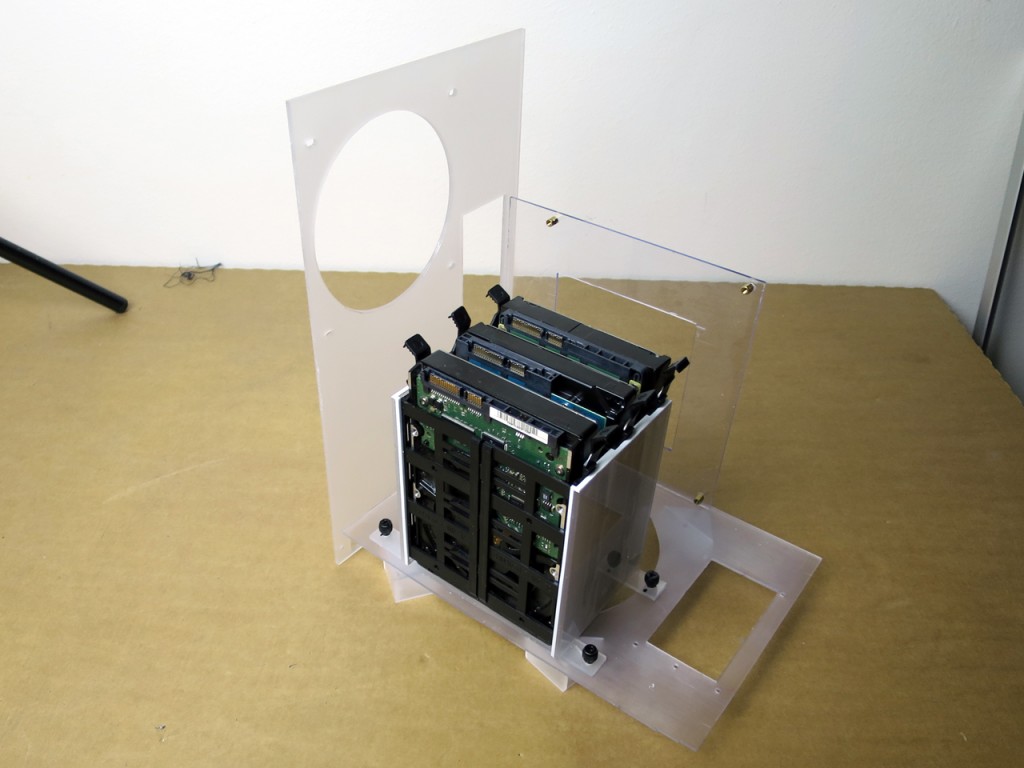 And it is removable, for easy access to other parts.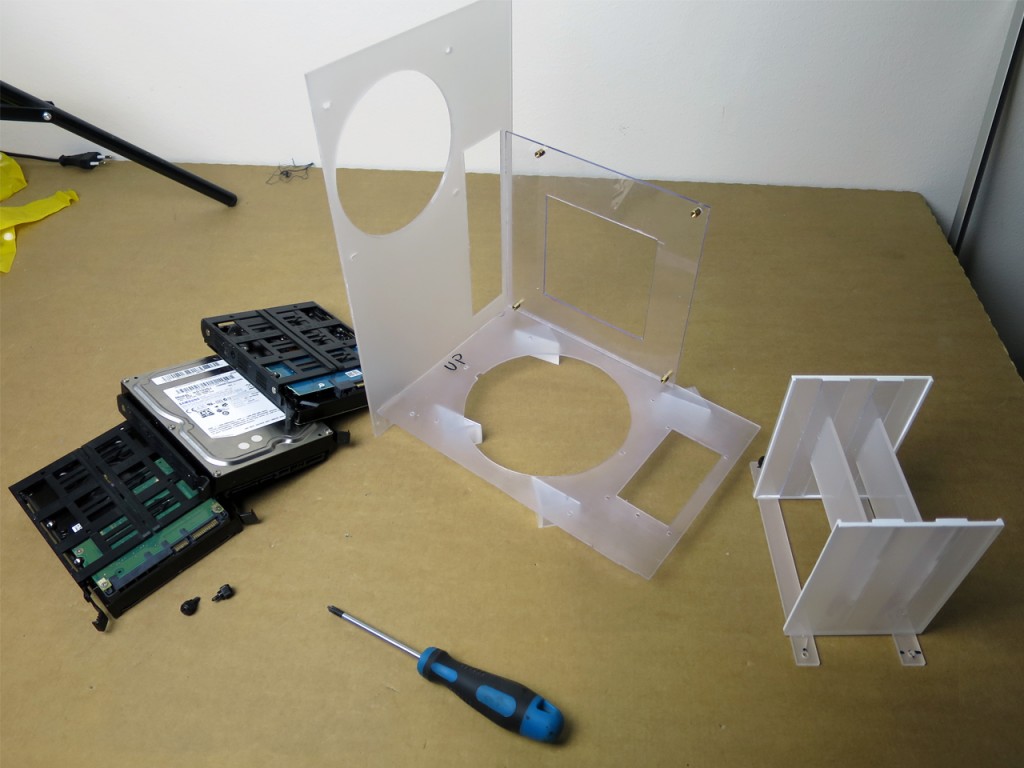 Bottom fan and case feets mounted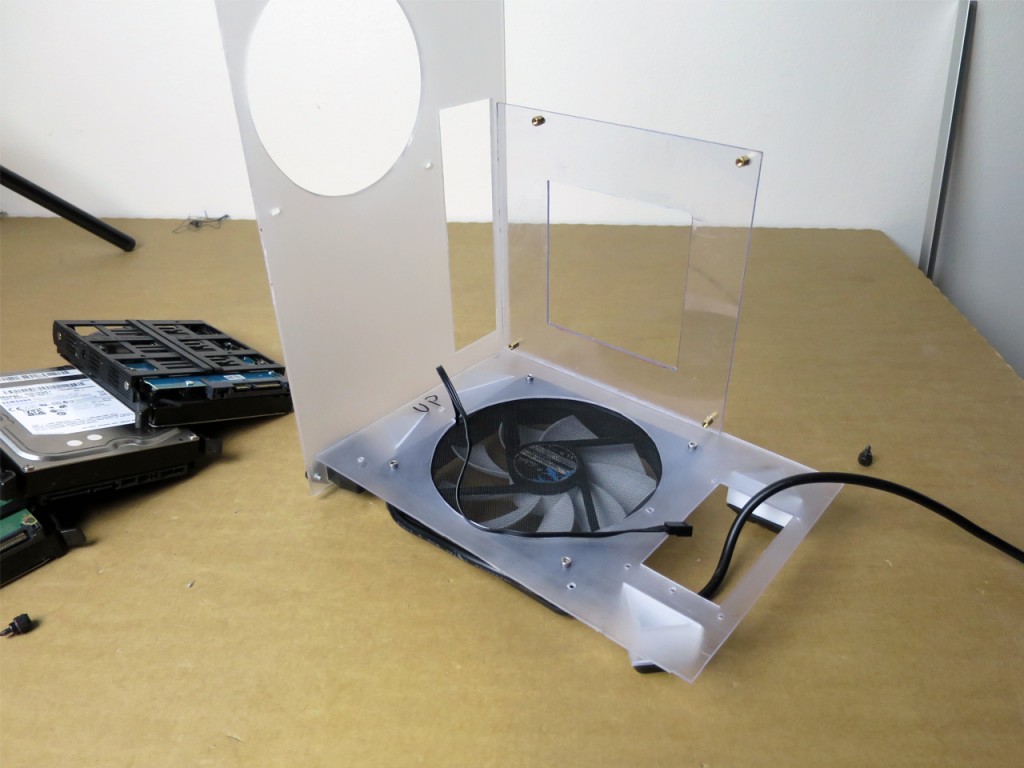 Close up of the case feets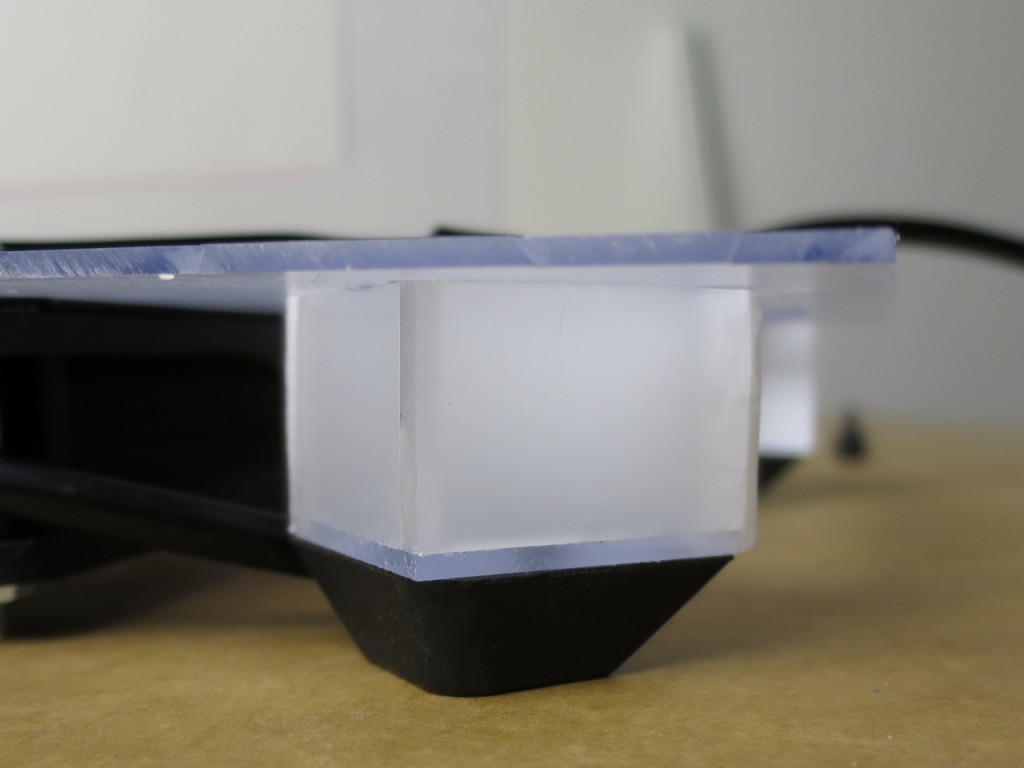 Now its time for some sanding and paint/wrap of the bottom part.
Mounted and painted.
Found another motherboard, AMD E35M1 with passive cooling, worked good. Been running it under load for a day in the case just to be sure the cooling is enough.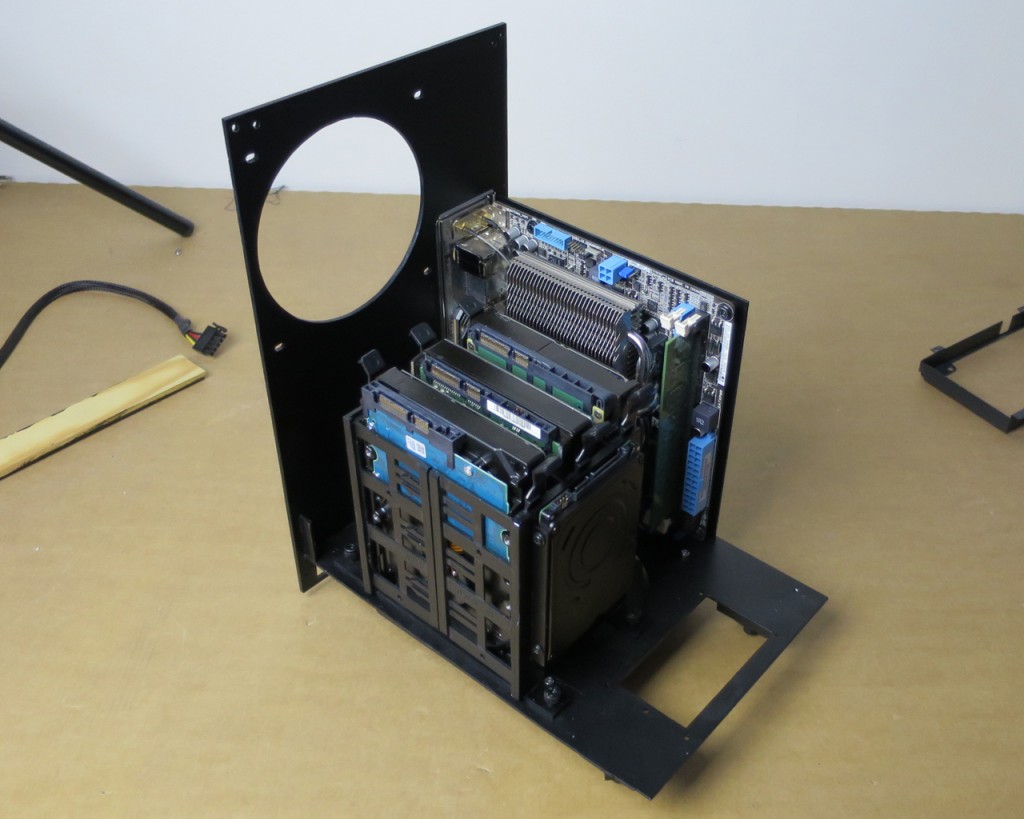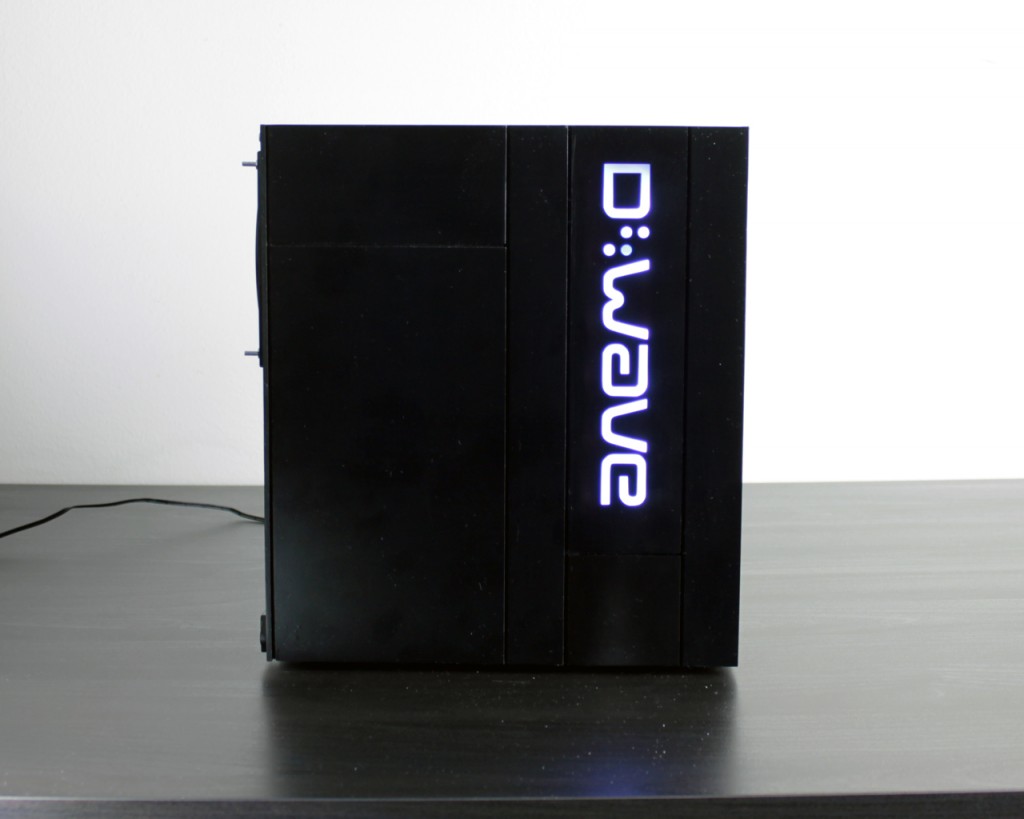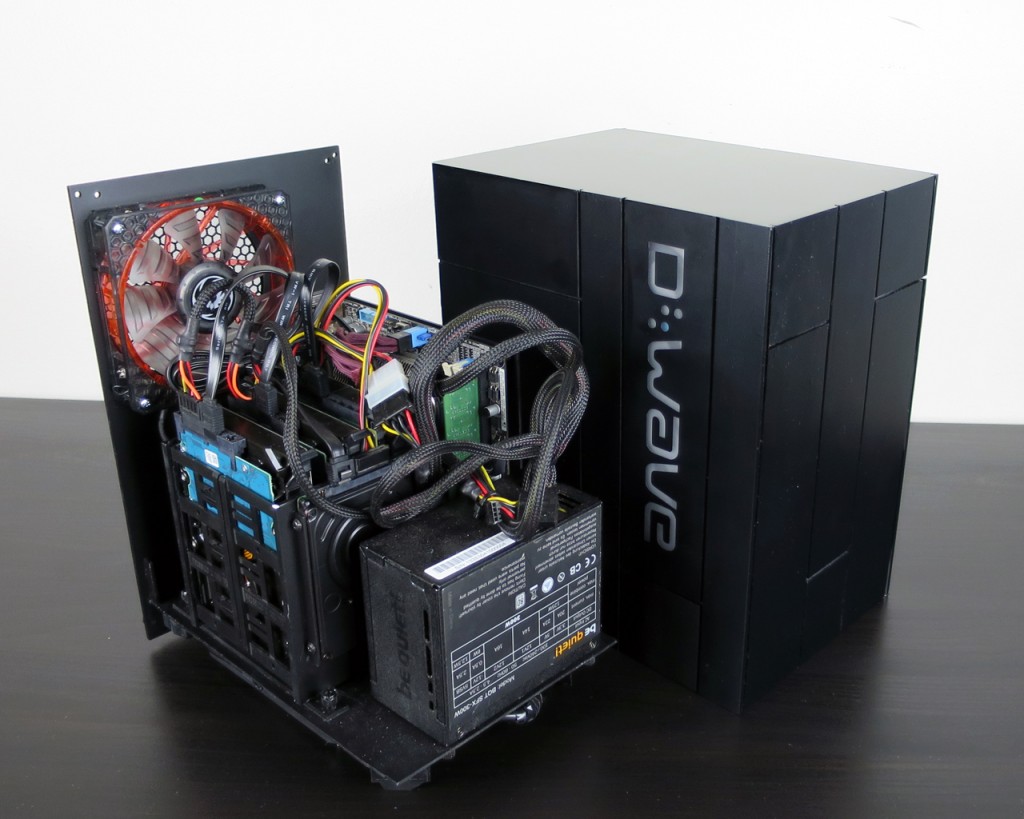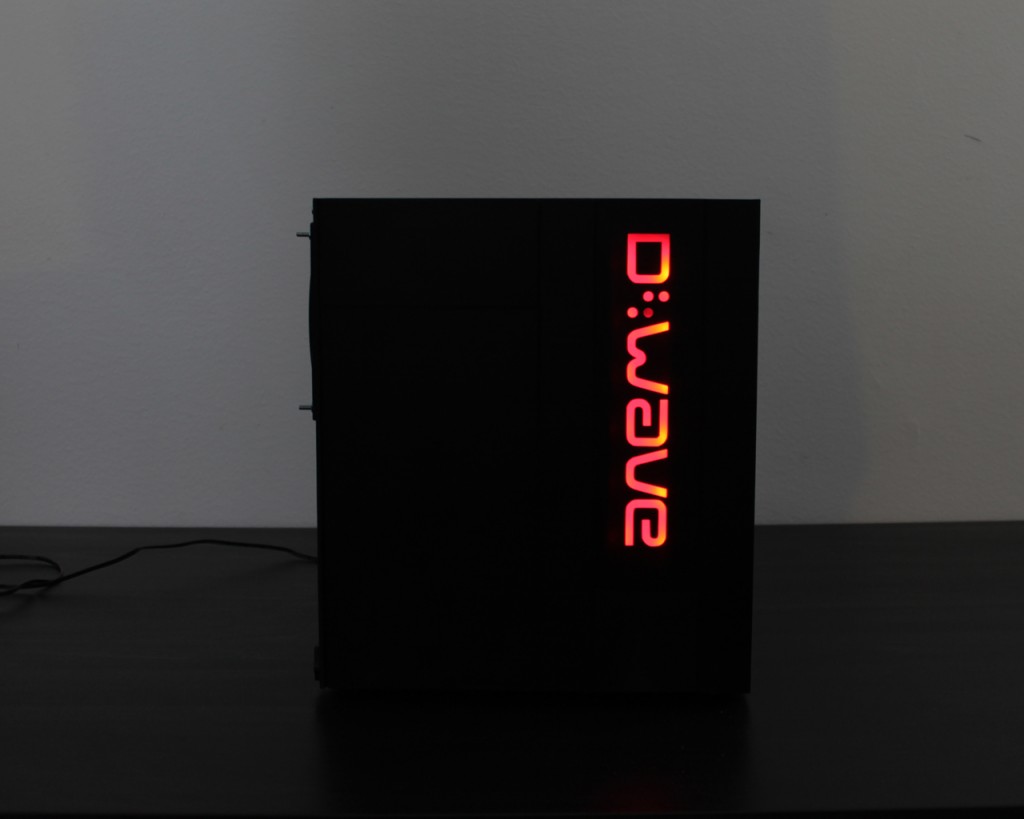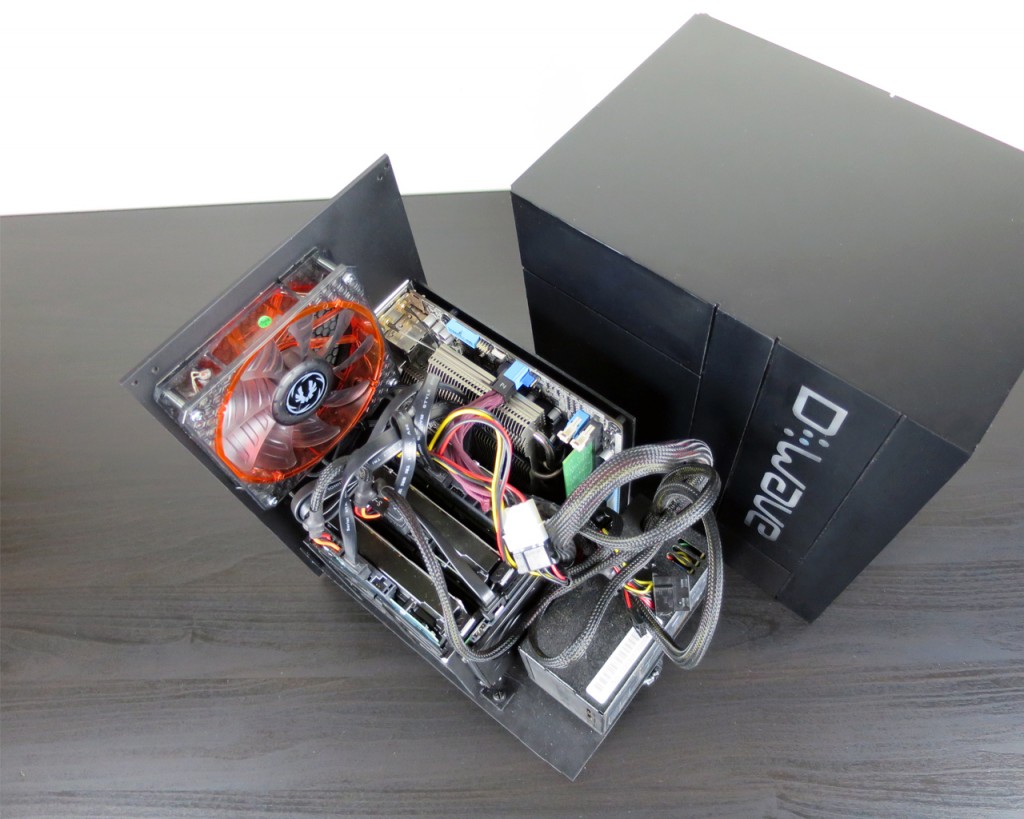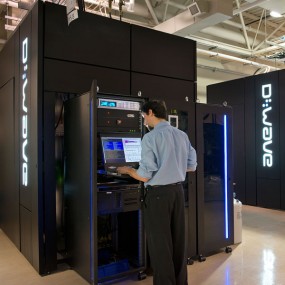 The hardware
Asus E35M1-I Deluxe
4gb memory
16gb SSD-DOM for operating system
2x4TB, 1x3TB storage drives
Fractal designs och Bitfenix fans
BeQuiet SFX PSU